Today Google opens access to Search Generative Experience and initiated the process of inviting the initial users to participate in the innovative Search Generative Experience. If you have previously joined the waitlist, you may receive an email notification granting you access.
Google Opens Access to Search Generative Experience
According to Google, "Today, we are commencing the availability of Search Labs, a novel program that provides early access to Google's experiments. If you have registered on the waitlist, you will get an email notifying you when you can begin testing Labs experiments."
Here are how twitter users are reacting to SGE experience: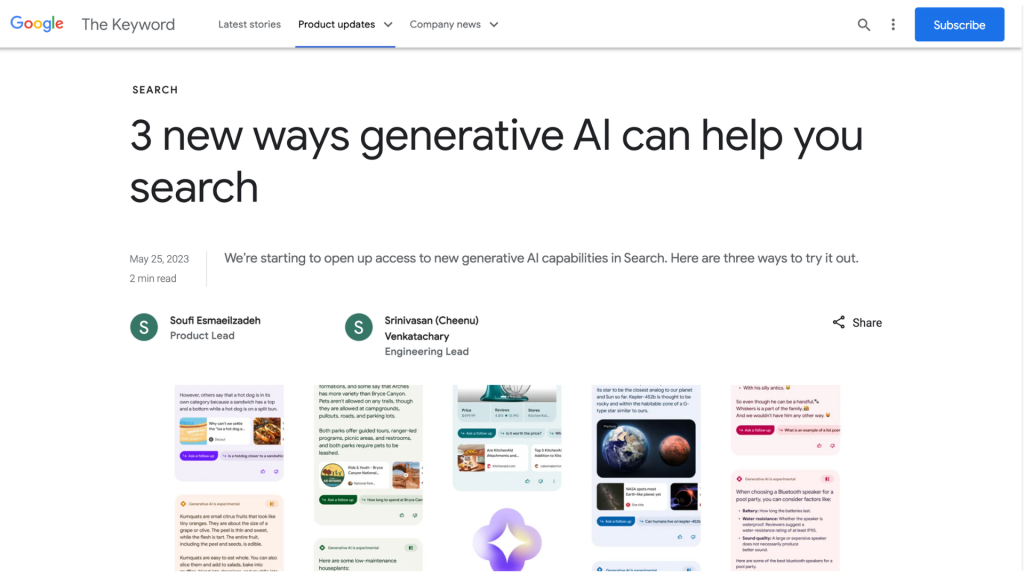 Chat GPT and SEO: How Chat GPT is going to Impact SeO
To know if you have been accepted, you can participate in these experiments by selecting the Labs icon in the most recent version of the Google app on Android and iOS or through Chrome desktop to sign up. Alternatively, you can visit the Lab's website to check your waitlist status.
Visit your email account to see if you have been granted access, as email notifications are being sent Today. Google provides further details on this matter.
Once you gain access, the new Search experience powered by generative AI will assist you in simplifying the search process. It enables you to grasp a topic more quickly, discover new perspectives and insights, and accomplish tasks more efficiently.
Instead of posing multiple questions and assembling the information yourself, Search can now handle some of the heavy liftings for you, as stated by Google.
The value of this comes from the fact that it's a test run for Google Search. Exploring this opportunity can be enjoyable, educational, and thrilling. Although we do not know what Google will launch, this direction illustrates their current thinking.
Fix Error: "Twitter Something Went Wrong Try Reloading Chrome"
How to Signup?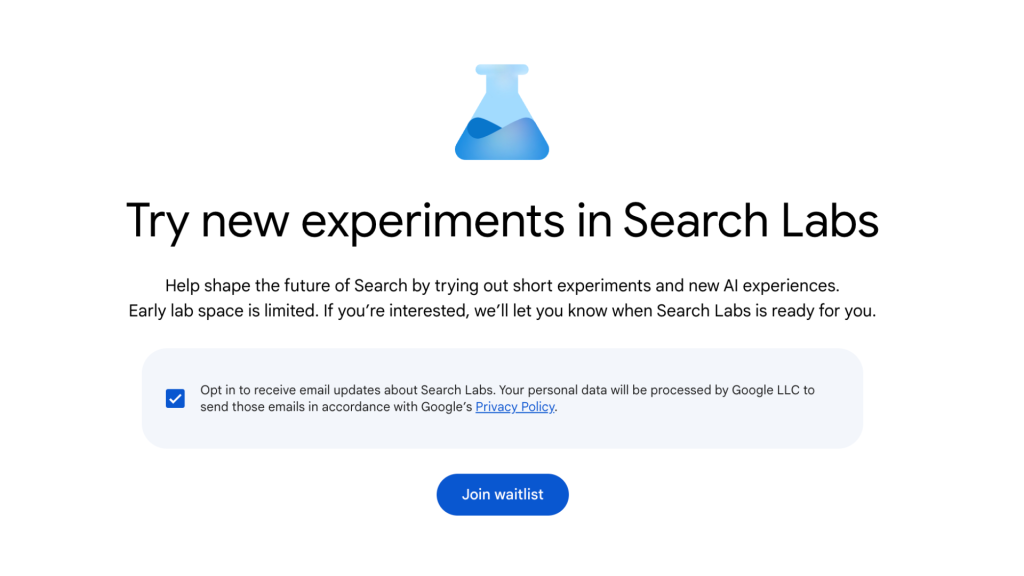 Are you interested in joining the waitlist? Please note that it is currently limited to searchers based in the United States and only supports English.
Checkout: Cleverbot vs. ChatGPT: Exploring the Battle of Conversational AI
Do you wish to be of the first individuals to experience the new Google Search Generative Experience previewed at Google I/O Today? Google has opened a waitlist for you to register.
To register, visit the Google Search Labs website and join the "Experiment with Search Labs."
Please note that this opportunity is currently limited to searchers based in the United States and is only available in English, according to Google.
Additionally, Google Workspace users are not eligible for this feature. Please sign up using your personal Gmail account.
Also, Read: How to Make Money with Chat GPT
Google plans to gradually release the new Google Search Generative Experience, inviting users in waves over the next few weeks. Although the public has yet to be invited to try out this new Google Search, those who registered for the waiting list will be among the first to be invited in the upcoming weeks.
Google hopes early-release participants will provide valuable feedback to enhance this new Google Search experience.
The significance of this opportunity lies in the imminent transformation of Search. This is your chance to understand how it may impact your business and websites.