Optimizing SEO and Sales: My Portfolio of Achievements for Nextdoorsec
Cybersecurity is becoming increasingly important for businesses, and Nextdoorsec is a platform that offers a range of cybersecurity services to protect businesses from online threats. Six months ago, Nextdoorsec approached our SEO agency for assistance with their new website, which was struggling to gain traction. Our team worked closely with the client to identify and address several issues, leading to significant growth in organic traffic and rankings.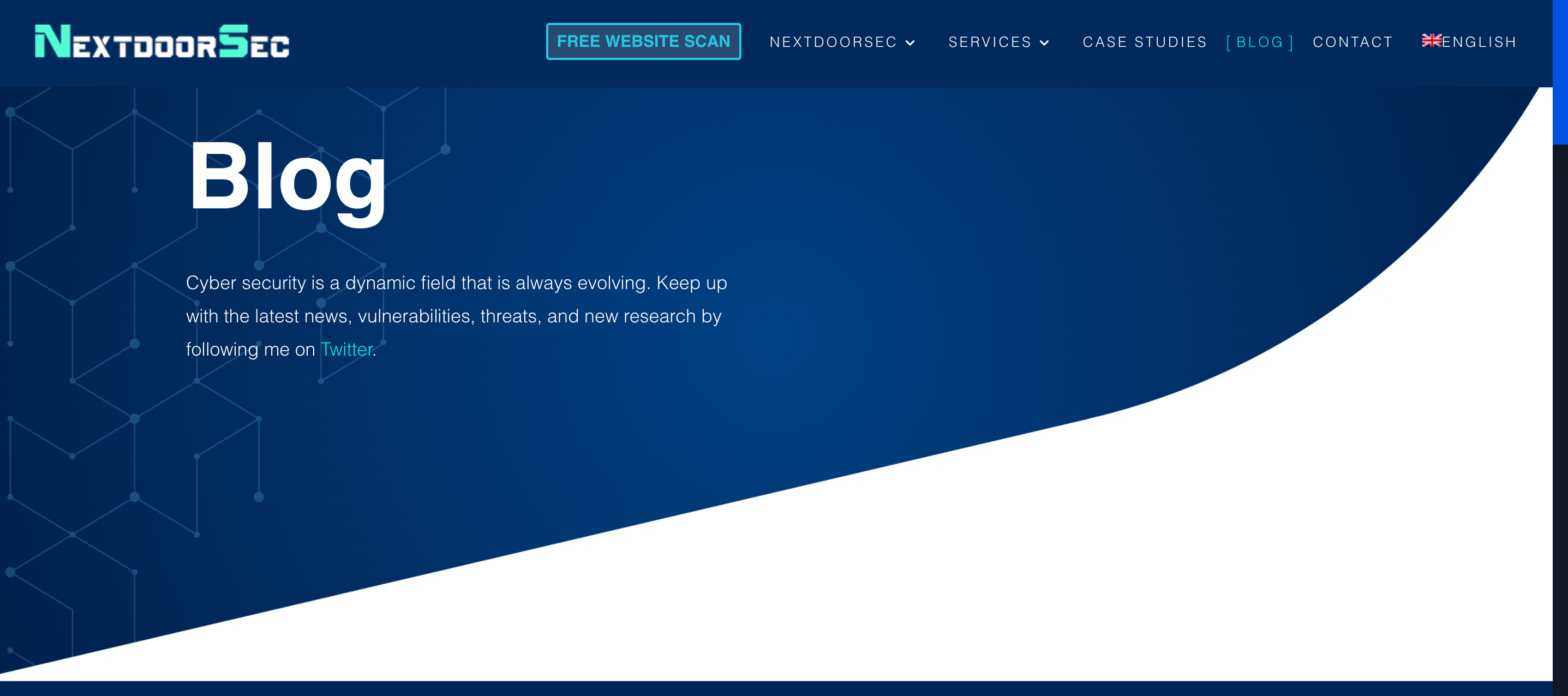 The primary challenge faced by Nextdoorsec was the technical issues on their website, including 404 errors, that were hindering their SEO efforts. Additionally, the client's target audience was highly competitive, making it difficult to rank for relevant keywords.
Our agency began by performing a comprehensive audit of the client's website to identify technical issues and areas for improvement. We then created commercial pages for each of Nextdoorsec's services, targeting relevant keywords to improve their search rankings.

In addition to commercial pages, we also focused heavily on Nextdoorsec's blog. Our team generated high-quality content targeting long-tail keywords, which were easier to rank than highly competitive keywords. We utilized internal linking to drive traffic from the blog to the client's commercial pages, helping to generate leads and conversions.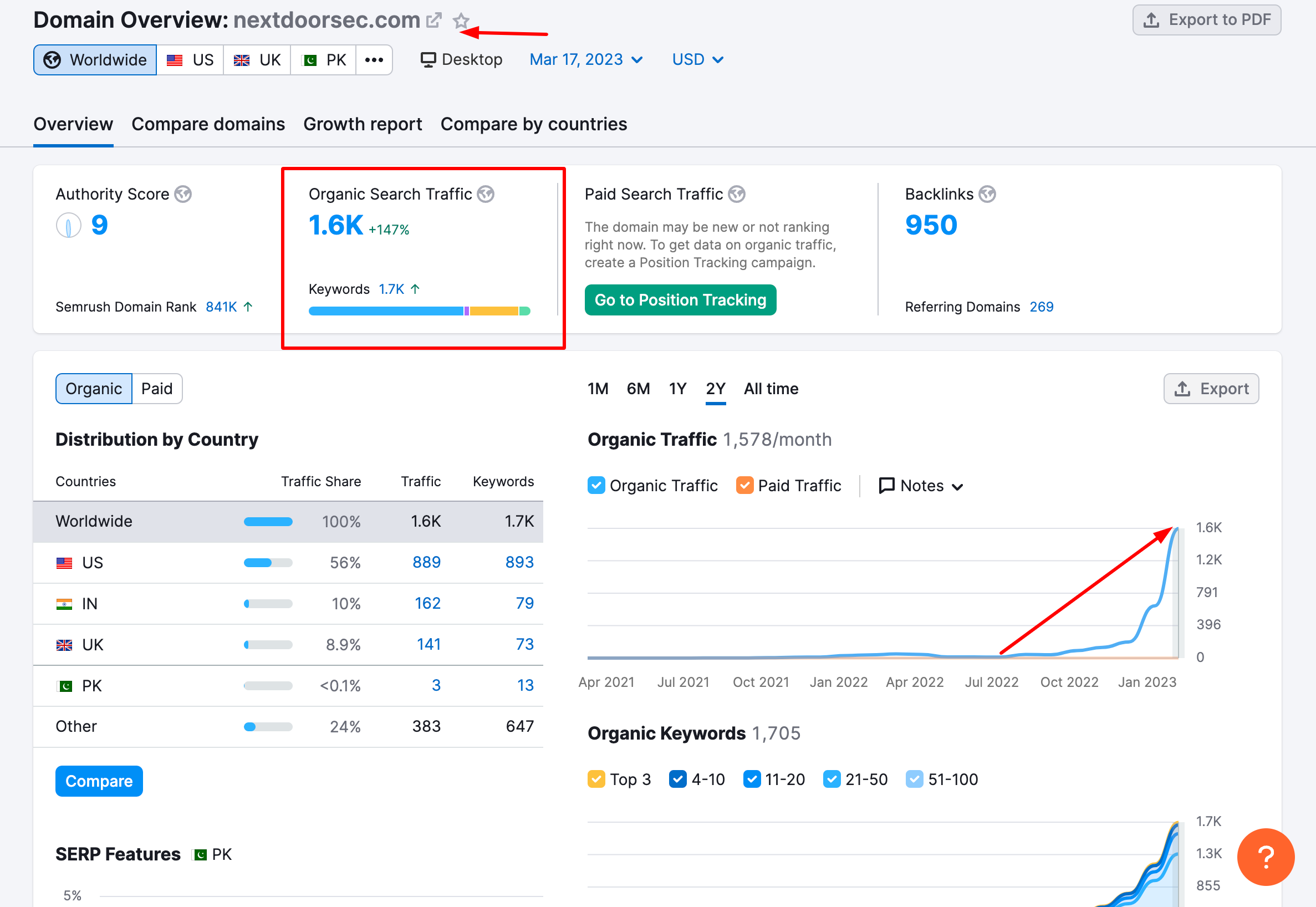 The results of our SEO efforts were significant. Nextdoorsec experienced growth in organic traffic and rankings due to the resolution of technical issues, resulting in a smooth user experience for visitors to the site. Our team also focused on converting blog-generated traffic to landing pages, increasing leads and conversions. Additionally, we identified and targeted relevant affiliate keywords to rank highly in search results, resulting in increased revenue from affiliate products.